Via is the path, the way, the journey.
Forte is strength, the foundation, depth, experience and trust.
ViaForte shows the way to an enduring legacy.
We approach our work with a single-minded focus: doing all we can to identify what is best for you and your family. We are team players who join your inner circle–working with your existing advisors to help ensure that the whole is greater than the sum of its parts. We are committed to ensuring your legacy through strong insurance solutions.
Meet your trusted ViaForte team:
---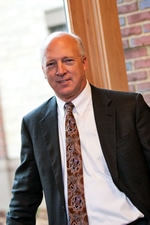 JEFFREY R. CARLSON, CFP®
Founder & President
Jeffrey Carlson is a Founder and President of ViaForte and a founding Principal of Carlson Capital Management, Inc. His primary responsibilities include providing overall vision and strategic direction for ViaForte, in addition to leading business development initiatives. Jeff is a 1983 graduate of St. Olaf College, where he earned his Bachelor of Arts degree in Economics, with specific concentrations in finance and accounting. Jeff began his career with IDS/American Express and shortly there-after earned his Certified Financial Planner™ designation. Jeff has been providing wealth management advice to clients and their families for more than three decades and has specific expertise in advanced planning techniques that include insurance solutions. His vast and deep experience as an integrated wealth advisor brings a holistic approach to the solutions we provide at ViaForte.
Jeff is an active volunteer with numerous organizations including Hastings Area Rotary Club, St. Philips Lutheran Church, Fellowship of Christian Athletes, the Hastings Area YMCA, Green Lake Lutheran Ministries and the Hastings chapter of Let's Go Fishing for seniors. Jeff is also an active alumnus of St. Olaf College, and currently serves as the Class of '83 Correspondent and Class Fund Agent. In maintaining family tradition, Jeff is an avid tennis player and enjoys serving as a volunteer coach with the Hastings High School Tennis Team. Jeff also enjoys golf and spending time with his wife, Stacy, and their three children. Jeff and his family reside in Hastings, Minnesota.
---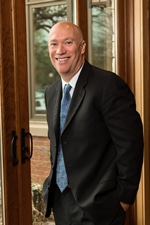 MICHAEL J. BOHO JR., CSA, LTCP
Senior Insurance Advisor
Michael Boho, Jr., serves as Senior Insurance Advisor for ViaForte. In this role, Michael works with clients and with clients' professional advisors to evaluate, analyze and recommend advanced wealth strategy and insurance solutions for complex situations. Prior to joining the ViaForte team, Michael spent nearly twenty years in related industry roles. He worked most recently with a Twin Cities insurance solutions firm and prior to that as regional sales director for a large financial services firm. Michael's long history of success in the insurance industry is rooted in his genuine interest in developing new opportunities utilizing insurance solutions and from the deep care he provides to his clients. He has, throughout his career, demonstrated a unique ability to uncover solutions that match the highly personalized needs of the clients he serves.
Michael graduated cum laude from Northwestern College in Minneapolis, Minnesota where he earned a bachelor's degree in Organizational Management. Michael has been recognized for his accomplishments in the industry over the years qualifying for Million Dollar Round Table and winning the Golden Harvest Award presented by the LTC industry. Michael holds his Series 7 & 63 as well as his Life/Health License.
Michael grew up in Chicago and Woodbury, MN and now resides in the northwest suburbs of the Twin Cities with his wife Yan Ling. They are avid runners, motorcyclists, trap shooters, skiers, hunters and love to travel around the world.
---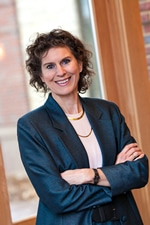 CYNTHIA M. CARLSON, AALU, FMLI
Manager of Underwriting
Cynthia Carlson serves as Manager of Underwriting for ViaForte. Cindy's career has spanned more than 25 years in the insurance industry. Prior to joining the ViaForte team, she managed the insurance underwriting process for Carlson Capital Management. Cindy spent the majority of her career working for the former Lutheran Brotherhood (now Thrivent Financial for Lutherans) as a senior underwriter and underwriting trainer. During her time there Cindy earned the insurance designations of HIAA, FLMI and AALU, adding to her credentials. Cindy's depth and breadth of underwriting experience enhance our client servicing capabilities as she brings personalized care and specialization to the underwriting process.
Cindy graduated cum laude with a Bachelor of Science degree in Education from Bemidji State University in 1980. After college, she went to work for Lutheran Brotherhood in the Twin Cities. Always active in the community, Cindy's most recent commitments have involved activities and committee work with her church. Cindy and her husband also have several Habitat for Humanity experiences under their tool belts, including a Blitz Week in Americus, Georgia. While living in the Metro area, she enjoyed volunteering in Plymouth Christian Youth Center's STEEP program for young mothers and babies. Cindy loves music, and specifically, playing hand bells. She has written several hand bell scores, and was thrilled when her first written piece was selected for publication.
Cindy and her husband Barry reside in Northfield, Minnesota where they have raised three sons. Family time is filled attending multiple sporting activities and all eagerly anticipate cabin time together every year at Sand Lake (Moose Lake, Minnesota).