Via is the path, the way, the journey.
Forte is strength, the foundation, depth, experience and trust.
ViaForte shows the way to an enduring legacy.
We approach our work with a single-minded focus: doing all we can to identify what is best for you and your family. We are team players who join your inner circle–working with your existing advisors to help ensure that the whole is greater than the sum of its parts. We are committed to ensuring your legacy through strong insurance solutions.
Meet your trusted ViaForte team:
---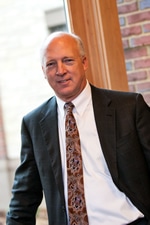 JEFFREY R. CARLSON, CFP®
Founder & President
Jeffrey Carlson is a Founder and President of ViaForte and a founding Principal of Carlson Capital Management. His primary responsibilities include providing overall vision and strategic direction for ViaForte, in addition to leading business development initiatives. Jeff is a 1983 graduate of St. Olaf College, where he earned his Bachelor of Arts degree in Economics, with specific concentrations in finance and accounting. Jeff began his career with IDS/American Express and shortly there-after earned his Certified Financial Planner™ designation. Jeff has been providing wealth management advice to clients and their families for more than three decades and has specific expertise in advanced planning techniques that include insurance solutions. His vast and deep experience as an integrated wealth advisor brings a holistic approach to the solutions we provide at ViaForte.
Jeff is an active volunteer with numerous organizations including Hastings Area Rotary Club, St. Philips Lutheran Church, Fellowship of Christian Athletes, the Hastings Area YMCA, Green Lake Lutheran Ministries and the Hastings chapter of Let's Go Fishing for seniors. Jeff is also an active alumnus of St. Olaf College, and currently serves as the Class of '83 Correspondent and Class Fund Agent. In maintaining family tradition, Jeff is an avid tennis player and also enjoys golf and spending time with his wife, Stacy, and their three children. Jeff and his family reside in Hastings, Minnesota.
---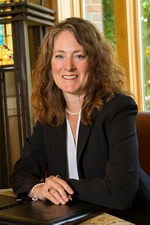 HEIDI M. PEDERSON,
J.D., CLU
Managing Director
Heidi Pederson serves as the Managing Director of ViaForte. In her role, Heidi is responsible for maximizing ViaForte's success by leading and executing the organization's strategic direction. She proactively works on the firm's goal of providing best-in-class consultative advice, holistic solutions and high quality servicing. Heidi also leads the positioning of ViaForte within the marketplace. Her experience in financial services spans more than twenty-five years and includes leadership roles at M Financial (of which ViaForte is a member firm) in addition to positions in which she provided advice and service directly to clients and their families. Heidi's experience spans all aspects of firm management from strategic direction and oversight to compliance, marketing, and operations. Just prior to joining ViaForte, she served as Senior Vice President at an investment advisory firm in the Twin Cities.
Heidi earned her Bachelor of Arts degree in Political Science and Religion from St. Olaf College, then went on to earn her Juris Doctor from the William Mitchell College of Law. She also holds the Chartered Life Underwriter (CLU) designation from The American College, Series 7, 63, 65 and 24, as well as her Life/Health License.
Heidi grew up in Marshall, Minnesota and resides in Chanhassen with her three children. She enjoys yoga, gardening, entertaining family and friends, and teaching others about value-centered living through her pro bono work as a life coach.